MANUAL OVERRIDE / BOOST FUNCTION
Inbuilt override/boost facility to turn on the immersion manually if required.
WORKS WITH WIND TURBINES & HYDRO-POWER
SolarImmersion works with all sorts of grid-tied micro generation systems.
1 YEAR WARRANTY
The unit comes with a standard 1 year Warranty repair or replacement.
VIRTUALLY MAINTENANCE-FREE
The most active areas of SolarImmersion have no moving parts or batteries to change, making it virtually maintenance-free.
SOLARIMMERSION PAYS FOR ITSELF
When SolarImmersion is used to heat water from the surplus solar PV power it pays for itself in about 3 years.
FREE HOT WATER WITH SOLAR PV
Use the free surplus power from solar PV for hot water even in winter.
LOWER ENERGY BILLS
Gas boiler works far less than normal, helping you to save on energy bills.
BETTER RETURN OF INVESTMENT
Add one more way of recouping your investment on Solar PV – SolarImmersion improves ROI by more than 25%.
SIMPLE TO INSTALL
SolarImmersion is simple to install and easy to configure.
WORKS WITH CURRENT IMMERSION HEATER & TANK
No need to change the immersion heater or hot water tank to use SolarImmersion.
MULTIPLE LOADS
SolarImmersion can drive multiple loads, so when the water is hot enough and the thermostat cuts off, a second load could be activated.
SolarImmersion Performance Graph - (ex. 5 W export at 760 W solar surplus power)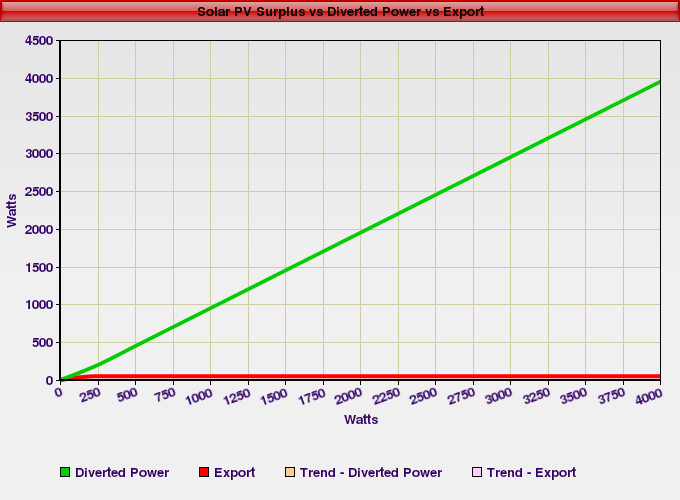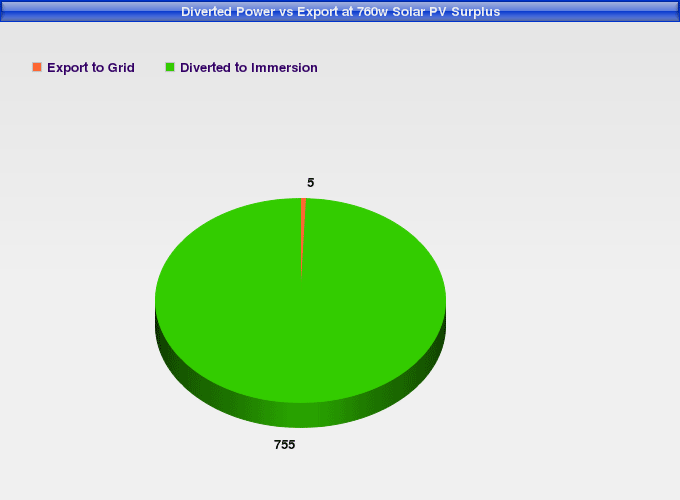 SolarPV Efficiency - With & Without SolarImmersion